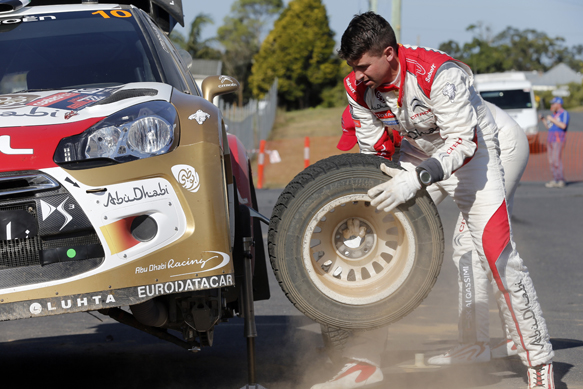 Mid-stage "pit stops" could be introduced into the World Rally Championship for the first time next season.
WRC manager Michele Mouton said she is aware of plans for compulsory mid-stage tire changes and wants to discuss them further. Two current rounds of the WRC are considering the move, with Rally Italy's Antonio Turitto keen to implement the idea for his event in 2015.
"We heard about this last year for the first time. I am not against this idea," she said. "Now we have to think about what we want from the rallies; we have to see a proposal for this idea and see what we think about it. If it works from a safety point of view then it could be exciting – it could add another dimension to rallies."
Turitto has identified an extended version of the Monte Lerno test as the Rally Italy stage he wants to use for the new plan.
Monte Lerno, included in the Sardinian event earlier this month, was the longest stage of the 2014 WRC season so far at 36 miles, but Turitto wants to boost that to 50 miles (the longest possible under current WRC regulations) and put the "pit stop" in at the mid-point.
"After the first half of the stage, we would find somewhere in the middle of a village or somewhere where we can make an atmosphere with the people and the fans watching," said Turitto. "Then we allow the teams to bring two or four mechanics – and obviously this is outside of the usual servicing regulations – and they can change the wheels. The time it takes the team to change the wheels is included in the total time for the stage, this is part of the competition.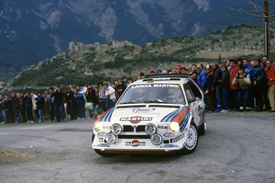 "One of the concerns we have is to make sure the wheel is fitted correctly, this is obviously very, very important for the safety and this is something we are looking at. But it could be very nice, very exciting for the people to watch – it would be like Formula 1.
"This is our idea and we are talking to the FIA to try to find the solution for this kind of thing."
Mid-stage wheel changes in the WRC are not unprecedented. Lancia did this with the 037 and Delta S4 on the Monte Carlo Rally between 1983 and '86. egulation change tightened up servicing rules soon after, making it impossible for the team to work on the car outside the central or remote service park.