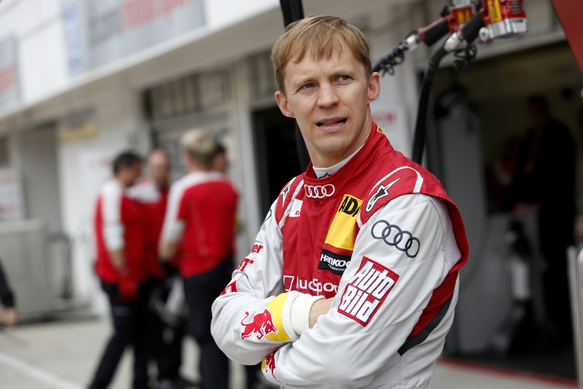 DTM star Mattias Ekstrom's EKS RX team and its Audi Supercars will make their World Rallycross Championship debut in the next round at Hell in Norway. The new S1s will be driven by Ekstrom and reigning Junior World Rally champion Pontus Tidemand.
The Swedish pair will join American Gymkhana and WRC star Ken Block in Hell's 38-strong Supercar entry, the biggest of the season so far.
Ekstrom raced a Marklund Motorsport Volkswagen Polo to second place in Sweden last July and announced his World RX project earlier this season, but it has taken more time than expected to complete the build of the new S1 machines. The two-time DTM champion plans to use this season to develop his team and cars in preparation for a full assault on the world championship in 2015.
"I'd be lying if I said we have no challenges, because we have many. Even more than we ever imagined," said Ekstrom. "This year is dedicated to preparation. Basically we are not late, we are just really early for the next season.
"Obviously we'll fight to win races in 2014 as well. The team, the car and I will be ready for take off once we're on the starting line."
While Ekstrom will make his first rallycross start of the season at Hell, Block, Liam Doran and Marklund Motorsport drivers Anton Marklund and Toomas Heikkinen face a busy week.
The quartet are racing at X Games in Austin this weekend before flying to Norway for round three of the world championship on June 14-15. Norwegian driver Andreas Bakkerud leads the series after winning the opener last month at Lydden Hill, in England.