Glock: Marussia will struggle with rookies
Date:
Tuesday, 12 February 2013
Timo Glock believes that his former team Marussia faces a tough task to move up the Formula 1 order with an all-rookie lineup this year.
The 30-year-old German raced for the squad from 2010-'12, but was released from his contract a year early last month because the team's financial situation required it to sign a second pay-driver to partner Max Chilton.
While Glock has subsequently secured a DTM race seat with BMW, his Marussia drive has been taken by last year's GP2 Series runner-up Luiz Razia.
"It's definitely not going to be easy for them, especially in testing, where you need to be able to make the right decisions in pinpointing the weaknesses of the car," Glock said. "That's something that only comes from experience.
"There's a lot of pressure on Luiz and Max to get up to speed with the car quickly. That's the critical part – knowing that perhaps the simulation you have brought to a track isn't quite accurate and being able to make a forward step from there."
Glock understands the need for Marussia to find a more secure financial footing as it attempts to score its first world championship point and improve on the 11th spot it took in last year's constructors' standings. He believes this is crucial if the team, which competed under the Virgin banner in 2010, is to achieve its potential.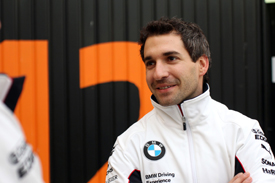 "Generally they just need to find a way of getting more financial support so that they can move forwards and develop," Glock said. "The bigger teams won't stop developing and that's what makes it so hard for the smaller teams to catch up. The bigger teams bring updates to every race, while the smaller teams have updates maybe every five or six races.
"At least they've definitely moved forward with the car. It's quicker this year. It's all about developing, about how they get on with KERS."