Audi says no F1 plans, no contact with Alonso
Date:
Tuesday, 04 November 2014
Gary Watkins
Audi has no plans to enter Formula 1 in the short-term. Dr. Wolfgang Ullrich, head of Audi, denied press reports that the manufacturer is gearing up for an F1 entry in 2016.
"There is no decision that we are going in that direction," he told AUTOSPORT. "Audi has a motorsport program that at the moment is based on the World Endurance Championship and the DTM, and we are working on the cars for next season. There is no other program."
Ullrich pointed out that former Ferrari F1 boss Stefano Domenicali's recruitment by Audi was unconnected with motorsport.
"Yes, he has joined Audi, but we haven't said yet what his job will be. No, he will not be involved in motorsport,"
Ullrich has repeatedly stated during his tenure as head of Audi Sport, which dates back to 1993, that it is his job to evaluate all forms of motorsport. Asked if Audi has aspirations to enter F1 in the longer term he replied: "There is nothing decided."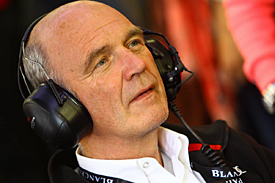 He explained that the new-for-2014 F1 regulations, which have a greater emphasis on hybrid technology, did not necessarily make an Audi entry any more likely than in the past.


NO TALKS WITH ALONSO
Ullrich also revealed that there had been no contact with two-time Formula 1 World Champion Fernando Alonso, who has been rumored to be contemplating racing at the Le Mans 24 Hours should he, as now seems unlikely, take a sabbatical from F1 in 2015.
"Mr. Alonso was in our pit at Le Mans this year [when he was honorary starter of the 24 Hours], and that is it - there is no contact," said Ullrich.
Originally on Autosport.com